Event-Triggered Surveillance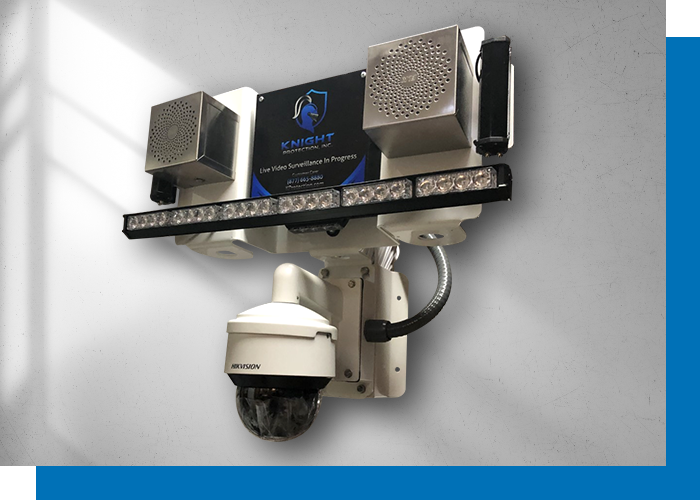 Event-triggered surveillance is a gainful way for companies to protect their properties if real-time surveillance is just out of reach.
Knight Surveillance Group, Inc. will set up and monitor a state-of-the-art surveillance camera system that includes high-definition video and two-way audio capabilities at your place of business. We strategically install motion sensors at key locations throughout the property, ensuring a high level of safety at all points. For convenience stores or pharmacy applications, we issue panic buttons that can be worn around the neck or wrist, further sealing the gap between you and complete safety.
Once a particular zone is breached or a panic button is pressed, a video feed is generated at our dispatch location in under 4 milliseconds. Our on-duty dispatcher then assesses the situation and follows the protocol as previously set by you, our client.
It needn't be an emergency situation to get our attention; we're right there with you from the press of a button. Not only do we watch in real-time, but we also step in and take action in order to ensure your safety and the safety of others.
Reach out to us at Knight Surveillance Group, Inc. to get the protection you need today.