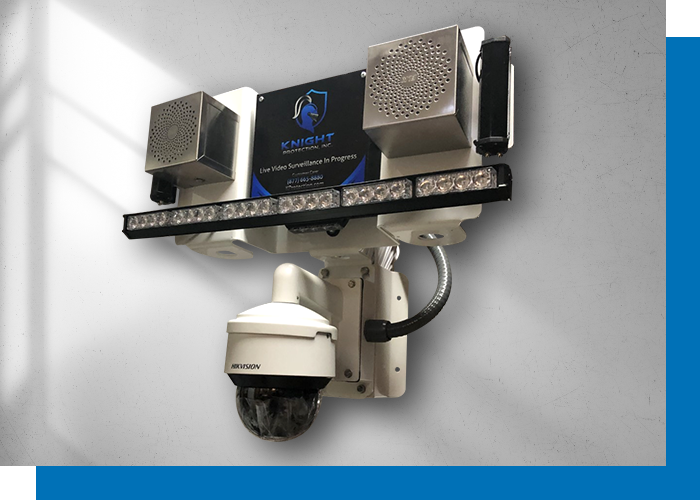 Our clients know that Knight Surveillance Grou, Inc. provides industry-leading security protection! One of our most popular services is real-time surveillance, which has proven to be both an effective and cost-efficient method for protecting people and property. Real-time surveillance includes several layers of protection:
First, security cameras are installed around your property. The live feeds from these cameras are continually monitored by one of our experienced technicians.

Next, sensors are placed in vulnerable spots around your property; an alarm will sound if these zones are breached.

In the event that an intruder enters your property, our technicians have the ability to communicate with them through two-way audio, which often deters criminal activity.

Our team will then contact the authorities, and the event will be recorded for your records.
Real-time surveillance has numerous advantages over using security guards. For one thing, real-time surveillance costs 65-75% less than utilizing security guards. This adds up to substantial savings on security costs over the course of a year. Our high-tech cameras can monitor a much larger area than a security guard can, and they also provide a recorded account of any criminal activity. Security guards can be late to work, leave early, or fall asleep on the job. With real-time surveillance from Knight Protection, Inc., you will never encounter these problems.
Ready to get started? Contact us today to request a quote.